You can customize this product by choosing the combination according to the type of coating.
1. COVERING

8. PATCH

Clou Leather (Col. 30-32-33)

4. PIPING

XRAY fabric / Same covering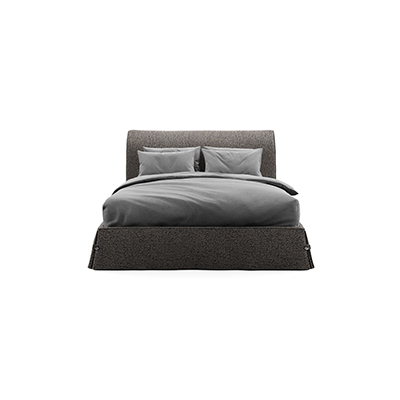 Description
Frame: fir plywood, wood fiber, covered with polyester fiber wrap 250 gr/m2
Sleeping surface: beechwood slats
Ring: polyurethane foam density 21 kg/m3 with polyester fiber wrap 340 gr/m2
Headboard: polyurethane foam density 30 kg/m3
Foot: invisible PVC foot
Measures
See the data sheet in the annex.