You can customize this product by choosing the combination according to the type of coating.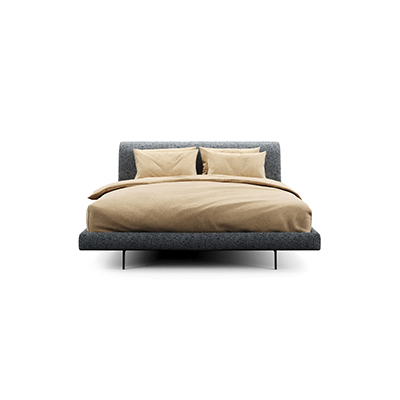 Description
Structure: Solid fir wood, coniferous plywood panel, wood fiber panel.
Head: polyurethane density 35kg/m3 coupled with polyester fibre 340 gr/m2
Bed frame: coupled with polyester fibre 340gr/m2
Foot: aluminum in metal finishes in the collection
Measures
See the data sheet in the annex.